5 Ugly And Undesirable Tree Species
Are you looking for ugly trees? Here are several species of trees with undesirable features that you might want to stay away from.
Trees play a vital role in sustaining life on Earth as they are the largest plants.
Some of the most important functions of trees include the absorption of carbon dioxide from the atmosphere and release of oxygen, the provision of food for wildlife and humans, prevention of soil erosion, regulation of the water cycle, and more.
Although there are many species of trees that we would like to have near the house either due to the fact that they produce delicious fruits, fragrant flowers, or just for their attractive foliage, there are also species that have some less desirable features. Hence, we made a list of several species of trees that we called "ugly trees" because of some of their unpleasant characteristics.
1. Sandbox Tree (Hura Crepitans)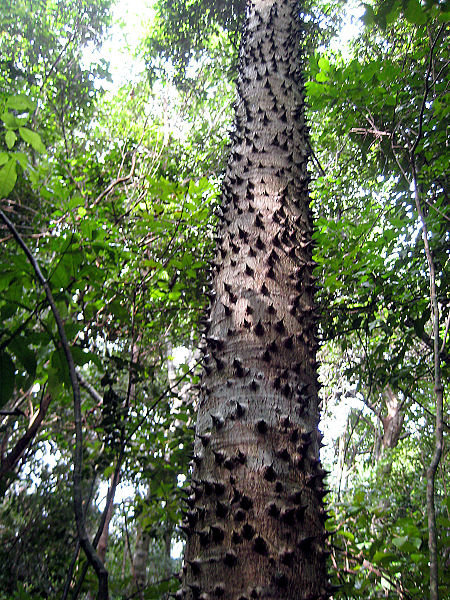 Sandbox tree (Hura crepitans) is an evergreen tree species native to the tropical regions of North and South America. It is also frequently known as the possumwood, jabillo, monkey no-climb, or dynamite tree.
Hura crepitans is not only an ugly tree but can also be dangerous to humans and animals.
The trunks of these trees are covered in sharp spikes from the base to the top. These act as a defense system against anyone who would try to climb them to reach for the fruits.
It contains a milky sap which is toxic if ingested and can cause rashes if it gets in contact with the skin. Many also state that it can cause blindness if gets in someone's eyes. The sap was also used by tribes to make poison arrows for hunting.
What is even more interesting is the fruit of Hura crepitans. These look like pumpkins and when ripe, they will "explode," throwing fragments and seeds at impressive speeds. You can read more about the explosive nature of this tree and discover several other plants with this characteristic here.
2. Mulberry Trees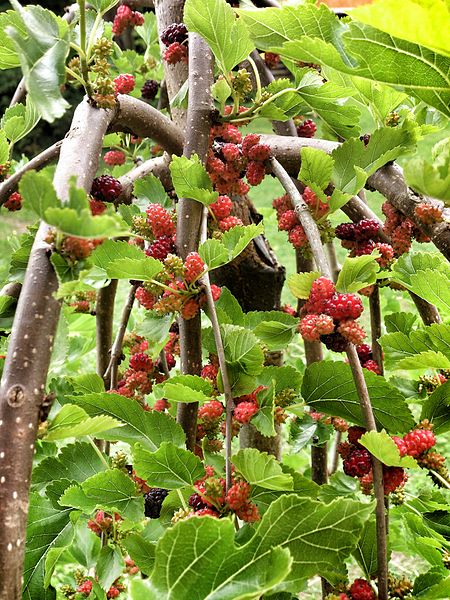 Mulberries are fast-growing deciduous trees that can be found growing both in the wild but also in cultivation in many temperate regions around the world.
But why have we included mulberry on our list of ugly trees?
Because it's a very messy tree.
Mulberry produces sweet edible fruits and depending on the variety when ripen, these can be either white, red, or black.
A single tree produces a very large number of these fruits, and when they reach maturity, they fall from the tree and produce a great mess and stains on anything they fall on.
While the fruits from the white variety of mulberry are not that annoying, the red and especially the black ones can make a huge mess on sidewalks, alleys, on the cars parked nearby, or stain anything placed beneath or near the trees. The fruits are sometimes carried away by birds and dropped in the nearby areas, contributing to even more mess.
3. Cottonwood Tree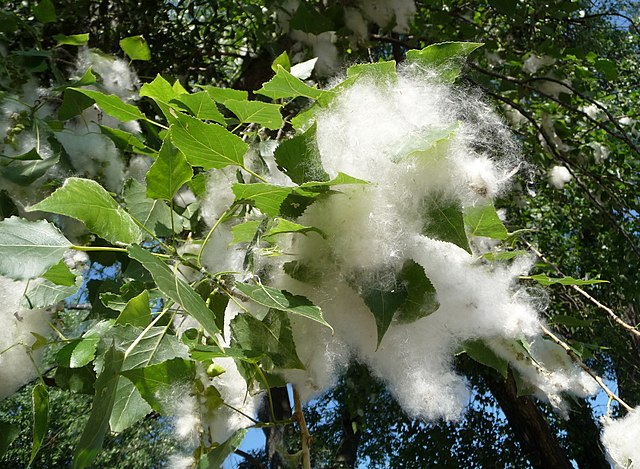 Cottonwoods (Populus section Aigeiros) are large deciduous trees native to North America, Europe, and western Asia.
These trees are generally grown for timber production because they have a fast growth rate in the proper conditions.
Although cottonwoods are quite nice-looking trees, they also have an ugly side, which is why they have been included in this list of unattractive trees.
In late spring to early summer, cottonwoods produce seeds that are wrapped in a white fluff that looks like cotton. These are carried long distances by the wind and cover anything they land on in this white fuzz.
Apart from the fact that this down is very irritating, there are also people to whom it triggers allergic reactions. It is also flammable and in large amounts, it can promote a fire risk.
4. Callery pear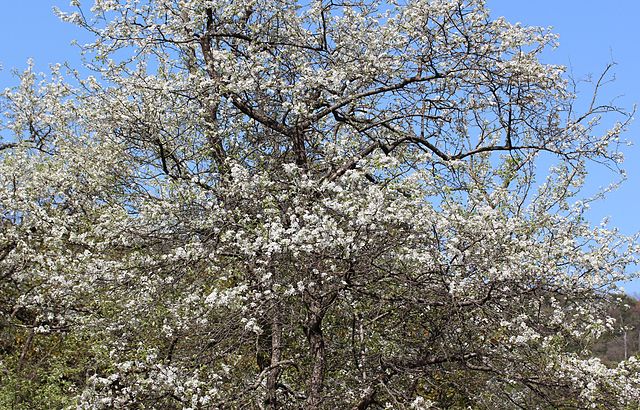 Callery pear (Pyrus calleryana) is a deciduous tree native to China and Vietnam and is typically known as Bradford pear in the United States. These trees are frequently used as ornamentals because they are pretty hardy and adaptable to harsh conditions.
Although they are quite pleasing to the eye, Pyrus calleryana also have a dark side that made their entrance onto our list of undesirable trees, and that is their blooms.
In spring, this tree produces an abundance of white flowers. Although they deliver a beautiful view when the tree is in full bloom, there is also a negative element.
Unlike the blooms of other trees that release a pleasing fragrance, the ones of Callery pear have an unpleasant smell that many compare with the stench of rotting fish.
Despite the foul odor of their blooms, Callery pear has a highly invasive nature and has been banned from various regions.
5. Manchineel Tree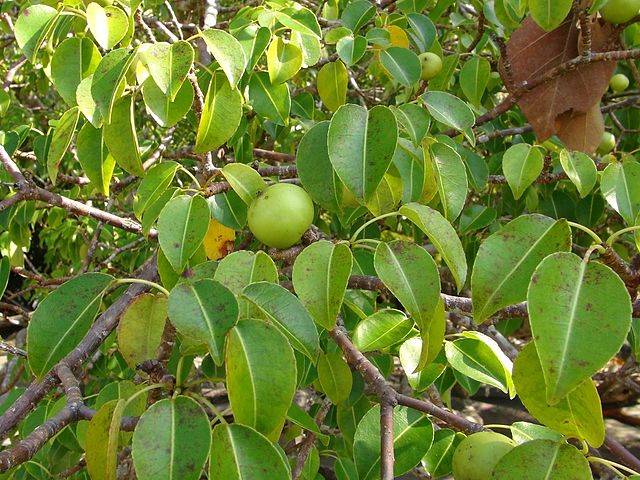 The manchineel tree (Hippomane mancinella) is a species of tree found in several tropical regions of North and South America. It is also commonly known under the name of "beach apple."
These trees grow on coastal beaches and in brackish swamps. However, if you ever come across it, never make the mistake of eating its apple-like fruits.
The fruits of the manchineel trees are highly toxic, and even a single bite can be fatal to a human.
The bark, the leaves, and the fruit of this tree contain a milky-white sap that includes potent toxins which can cause blisters and intense allergic contact dermatitis if in contact with the skin, or even blindness if it gets in the eyes.
The manchineel tree is so dangerous that it has been labeled as the "world's most dangerous tree" by Guinness World Records.
---
Final Word
These are several tree species that possess one or more undesirable traits. Although not all of them are ugly in appearance, these nasty features had them included in our list of unwanted trees.
Whether they stand out for their exploding fruits, their poisonous nature, for emanating unpleasant odors, for making a mess, or due to their fluff that flies through the air and triggers people's allergies, these trees deserve their place in our list of ugly trees.
If you enjoyed this post, you might also want to take a look at our list of the world's ugliest flowers.