4 Reasons Why Your Tomatoes Are Not Setting Fruits
Tomato farming has really gained popularity in the 21st century. This is however not surprising.
According to The Produce Marketing Association, tomatoes occupy the third position in the top 20 vegetables sold in the U.S.
People invest in tomatoes since it is not a much demanding crop and the profits are just amazing.
Besides the idea of making a profit by selling tomatoes, more and more regular people start a garden because they want to eat healthier bio vegetables.
Growing these popular vegetables is not extremely demanding but some challenges may occur along the way that might make you start worrying about the decision you made on planting tomatoes. This is because tomatoes are highly affected by Mother Nature.
Among the most common challenges is tomatoes not setting fruit.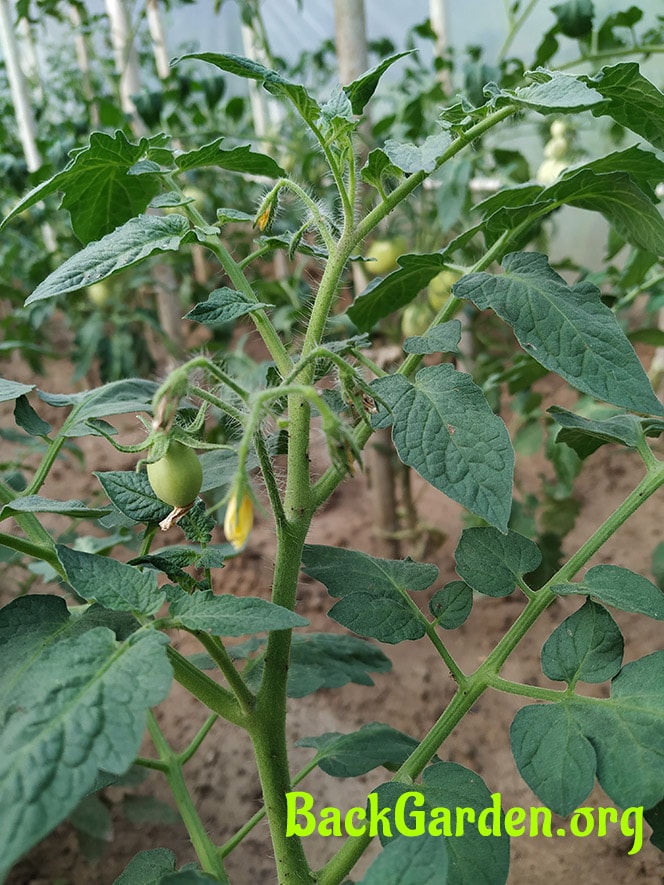 Disclosure: This page contains affiliate links. This means that the owner of this website might be compensated for any qualifying purchases made via these links.
4 Common Causes of Tomatoes Not Setting Fruit
Yes, sometimes your lovely tomato plants may set many flowers but make absolutely no fruit.
Are you facing this problem with your crop? Do not despair; most tomato farmers were there before.
Tomatoes not setting fruit is a condition that can be easily solved, but you have to understand the main cause of the condition in your tomatoes.
Below we discuss some of the main causes of why tomatoes are not setting fruit.
1. Insufficient Pollination
Somewhere between 75% and 95% of all flowering plants on the earth need help with pollination.

pollinator.org/pollinators
This means that a big chunk of the earth's plants that produce flowers need external help from birds, bees, butterflies, beetles, and other small mammals in order to produce fruit.
Tomatoes are self-pollinating plants. This means that a tomato plant has the male and female parts which enable it to pollinate and produce fruits on its own. The pollen grains from the male parts of the flowers fall on the female part fertilizing it.
Still, on some occasions, this self-fertilization process does not take place as expected to.
Tomatoes are usually helped by insects such as the bumblebees to pollinate. As these pollinating insects contract their flight muscles, they cause low vibrations that shake the pollen from the male part and allow it to fall on the stigma. This improves the chances of pollination in tomatoes.
You must, therefore, make sure that pollinating insects have access to your tomatoes so as to help in pollination. I know, not everyone loves bugs and bees, but you need to realize that those insects are the friends of your plants.
For farmers who are growing tomatoes in polythene tunnels or greenhouses, these might be a huge challenge, so you should consider opening up vents and doors to allow the insects in. The open vents and doors are also important to enable the free-flow of air that keeps your tomatoes cooler.
Moreover, you can also consider artificially pollinating the tomatoes. You can do this by carefully shaking the flowers of the tomato plants to produce low vibrations like the ones produced by bumblebees. Be careful though not to hurt the plant or its blooms.
After you have committed yourself in every way possible to improve conditions of your tomato plants for pollination, you can then relax and wait for Mother Nature to play her part.
2. High Heat Levels
Hot climates are a challenge to tomato farmers. If the temperatures are high, pollination fails to take place. This is because the pollen grains are made sterile by the heat.
If for example in the daytime the temperatures were 32ºC and they fail to drop below 25ºC at night, the pollen grains are affected, making pollination difficult.
In such circumstances, you are just left with the option to keep your crops healthy and water them adequately so that when the temperatures finally drop, the tomatoes can self-pollinate.
Before planting tomatoes, you should first carry out adequate research on the best tomato variety for your region. There are those tomatoes that can persevere the heat waves and set fruit.
3. High or Lack of Humidity
If you are planting your tomatoes in an area with high humidity, setting fruit might become an issue similar to a tomato farmer planting tomatoes in a dry climate region.
When there is high humidity, the pollen grains are clogged, therefore unable to drop to the stigma.
In dry climates, the flowers are parched, making it difficult for the pollen grains to stick. In both types of regions, the tomatoes will fail to set fruit.
To fix this, you should just water your tomatoes regularly to make the humidity level around the tomato plants moderate to make the flowers and pollen healthy enough for pollination.
4. Not Enough Fertilizer
Soil fertility should be your primary concern in tomato farming. Never assume that because you are growing the tomatoes on fertile soils that you do not need to add any fertilizers.
After the first flowers appear, you should start feeding the right amount of the appropriate fertilizer.
The fertilizers should have high amounts of potassium. Potassium enhances flower initiation, which results in fruit production.
Feed your tomatoes with a fertilizer which you can find commercially, or if possible, make a high-potash fertilizer for your tomatoes. You can seek expert advice on how to make your own organic fertilizer.
Besides fertilizer, it's also important to add compost regularly to the mix in order to maintain the soil fertile (fertilizer feeds the plants while compost feeds the soil). If you are interested in knowing more about composting, make sure you read my composting at home guide.
Conclusion
It's really frustrating to see that your tomato plants look healthy but set no fruit. After all, you can't eat the bushes, right?
Growing tomatoes is not very hard, but sometimes it's also not the easiest plant to grow as a beginner gardener.
Hopefully, you know know how to identify the factors that prevent your tomatoes from setting up fruit.
Additionally, if you want to give your tomatoes a fruit boost you can apply a blossom set spray. I had great results with this spray from Bonide (click here to check it out on Amazon).
Remember, giving up is never an option in farming. Tomato farming specifically pays off hard work.