10 Things To Add To Tomato Planting Hole For Better Tomatoes
When it comes to tomatoes planting, nourishing the plants from the beginning is something you need to take into consideration.
Giving your tomatoes enough attention straight from the beginning will not only give the plant a great start, but it can also increase chances for a plant to grow healthy.
Are you looking forward towards growing delightful tomatoes? If you answered yes to this question, then you need to keep an eye open for this article. No blinking! At the end of this article, you are going to know everything you need to have for unmatchable tomatoes – better than store-bought fruits. Here we go!
Disclosure: This page contains affiliate links. This means that the owner of this website might be compensated for any qualifying purchases made via these links.
1. Compost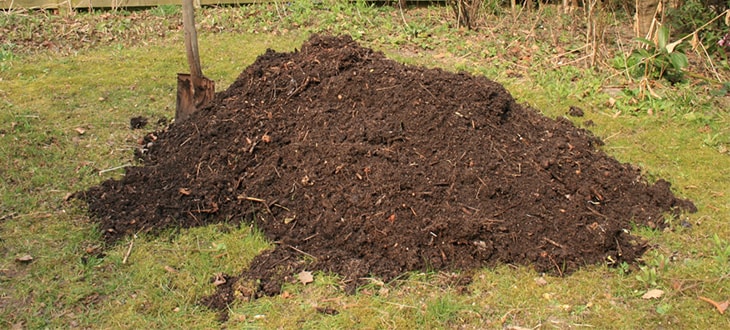 Compost is one vital element that shouldn't miss from any garden.
Composts are basically organic matters that have been decomposed with various methods (read my composting guide).
With compost, it means you are creating rich humus within your garden. For a tomato garden, in this case, composting doesn't need to be complicated.
Adding compost to the planting hole is one of the most effective ways to add nutrients to your tomatoes and give them a natural growing boost.
Compost helps also the soil to retain better moisture for the roots of your tomato plants, preventing at the same time the soil compression and enabling better oxygenation at the root level.
I always add a bit of compost to the planting hole of my tomato plants.
2. Aspirin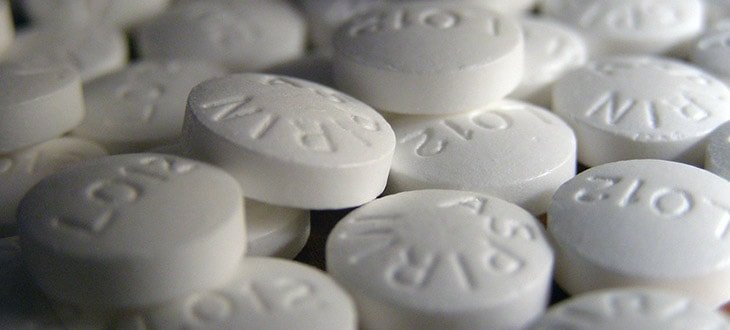 Yes. Aspirin can be used for tomato growing.
According to multiple sources, aspirin helps to boost the immunity system of a tomato plant, therefore, making it strong enough to fight pest and diseases that might come its way.
In this case, you only need to add 2 aspirin tablets in a planting hole. Also before you plant, you can spray the seedlings with aspirin solution since aspirin also improves seeds germination.
According to an article posted on Daily Mail, spraying your tomatoes with a solution made from aspirin can also act as a fungicide and protect the plants from fungic diseases like blight (more about tomato blight here).
Into a gallon of water, add one pill of aspirin, shake well and spray the seedlings a couple of days before you plant them.
3. Epsom salt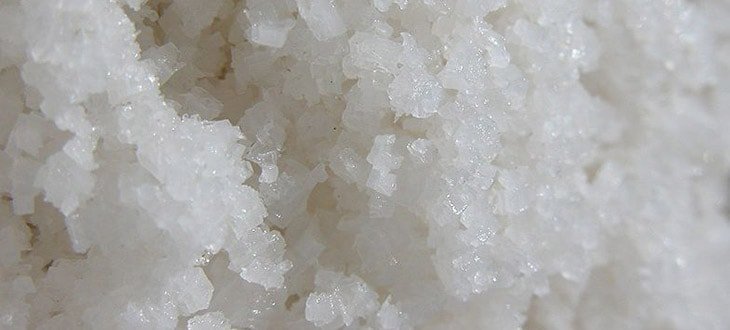 When it comes to gardening, Epsom salt is your friend.
Epsom salt is a mineral compound of magnesium sulfate (MgSO4) and it's found in a crystalline form (looks very similar to the table salt).
Many plants suffer because of the insufficient magnesium level in the soil, largely during the process of fruit-bearing.
Adding Epsom salt to your tomatoes holes helps the plants to strengthen their cell walls at an early stage, making the plant stronger and increasing the level of magnesium in the soil.
Before you transplant your seedling into the hole, add one or two teaspoons of Epsom salt first. Ensure to cover the area with a layer of soil before adding the plant.
Read this article for several other benefits of using Epsom salt in your garden.

4. Eggshells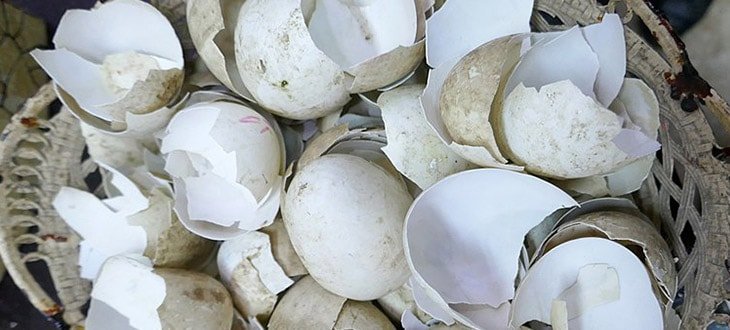 Just as humans need it for a strong bones structure, one of the main elements that every plant needs is calcium (Ca).
When it comes to tomato growing, calcium plays even a more important role since it prevents blossom end rot and reduces the chances for other diseases.
If you want to give your tomato plant a healthy growing environment then eggshells should be included in your tomato plant hole recipe.
Since eggshells are made almost entirely of calcium carbonate (CaCO3) crystals, they are an excellent source of calcium. When decomposing, eggshells will naturally boost the calcium level in the soil.
Therefore, every time you cook an egg, collect the eggshells (it's free and you would throw these away anyway).
When you collect the eggshells from raw eggs, sanitize them by boiling them or put them in the oven for 3-5 minutes. This step is required in order to make sure you destroy any potentially harmful bacteria carried by the egg (such as Salmonella) before adding the eggshells into your garden.
Make sure you crush the eggshells into small pieces before you add them to your planting hole in order to speed up the decomposition process.
It doesn't matter whether you are planting tomatoes in the garden or pot, always put eggshells before planting.
I even heard of people that had great results by adding one entire egg to the hole when transplanting plants. Still, I like to stick to just adding eggshells to my tomato planting hole recipe.
Sometimes, I even add crushed eggshells on the surface of the soil. These break down over time and mix up with the earth.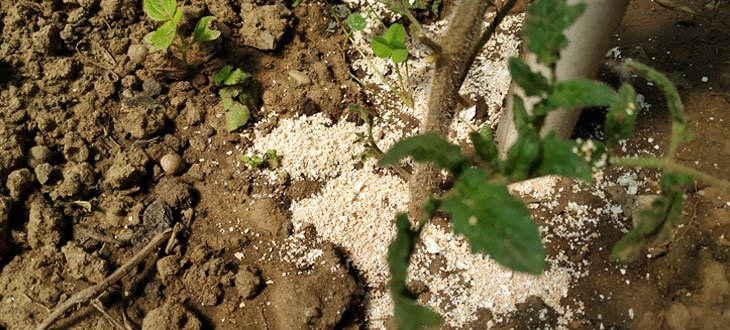 5. Fish heads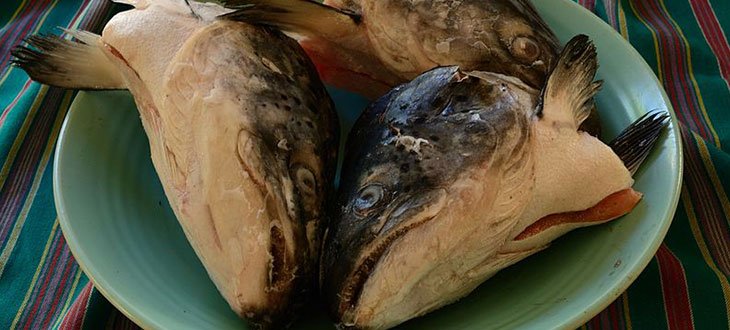 Most farmers and pro gardeners prefer to use fish heads as fertilizers for their tomato plants, and not only.
Fish heads are one of the most innovative solutions that have gained popularity with organic tomato growing for a long time.
Fish contains a good amount of calcium, nitrogen, potassium, phosphorus and many other essential minerals that your plant requires for a healthy growth. If you are living far from the coast or in places where it is difficult to access fish head supply, then you can use smelt fish, shrimp shell or even fish scrape.
To create a supercharged solution, grind the fish heads and mix it with water or milk.
Ensure to bury the fish heads deep into the ground to prevent your pets from digging them up. The smell of these might also attract other pests such as mice or rats. Therefore, if you know you have an existing pest problem, you should avoid using fish or any decomposed food scraps in your garden.
Note: If you are using frozen fish, ensure you first thaw it.
6. Baking soda (Sodium Bicarbonate)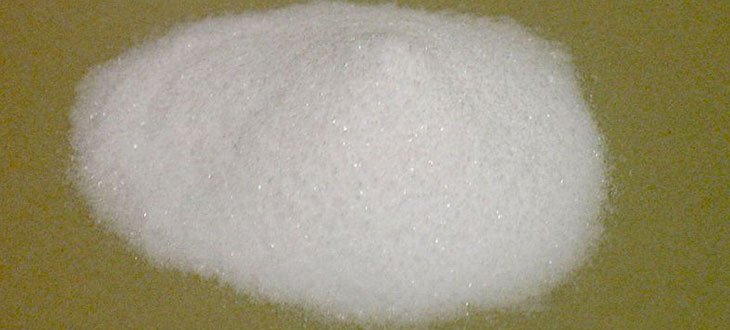 Sodium bicarbonate (NaHCO₃), commonly known as baking soda is a salt composed of a sodium cation and a bicarbonate anion and it's usually found in any kitchen.
Just as the Epsom salt, baking soda has also numerous benefits in gardening.
Do you want sweeter tomatoes? Add baking soda to your plants.
It doesn't matter whether you are growing your tomato plants in containers or pots; baking soda is just an all-time favorite trick for sweet tomatoes. At least that's what many gardeners claim.
Spray baking soda around the planting hole of your tomatoes. Quite as well, you can sprinkle it at the base of the plant. Once the soil absorbs it, it then lowers the level of acidity making sweeter yields.

7. Bone Meal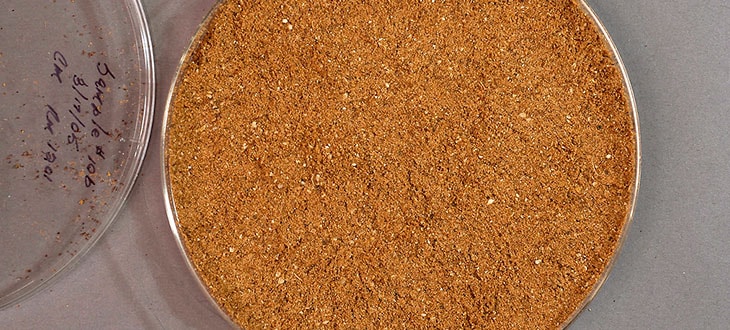 Bone meal is also another addition you need to have in your gardening recipe list.
Bone meal is regularly used for the development and maintenance of bones building process of cats and dogs. Additionally, this product has proven to be effective in gardening as well.
Bone meal contains calcium and phosphorous nutrient that is much needed by a tomato plant and many other plant species to grow healthy.
If you really want to improve the quality of fruits and plant blossom, then a bone meal is an excellent addition to your tomato planting hole. Bone meal is known to help the plants to develop a sturdy root system and stimulates their growth.
Bone meal is not very expensive and it's approved for organic gardening.
You can order a pack of bone meal from Amazon.

8. Banana peel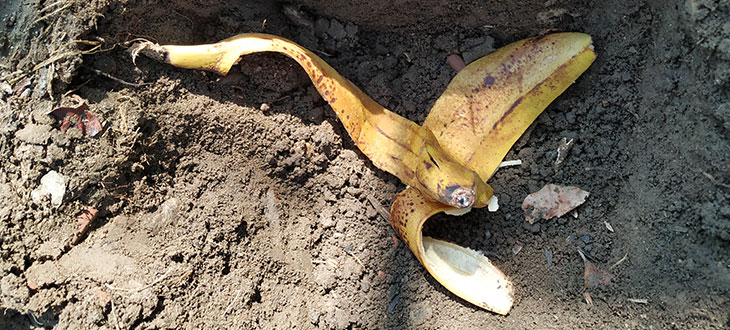 I love the taste of bananas and these fruits are always present in my fruit basket at home. Hence, there are many banana peels that I would normally throw away.
But why waste something that's so valuable for my garden?
Just like bone meal, banana peels contain a good amount of phosphorous, a nutrient that is much needed by any tomato plant.
If you don't use them in composting, you can still use the banana peels in gardening in their undecomposed form.
Every time you eat a banana or use it to make a tasty banana recipe, keep the peel and add it to a planting hole.
You can even freeze the banana peels and store them in the refrigerator until you need them.
When I transplant the tomato seedlings into my garden, I usually add two banana peels per planting hole.
9. Organic tomato fertilizer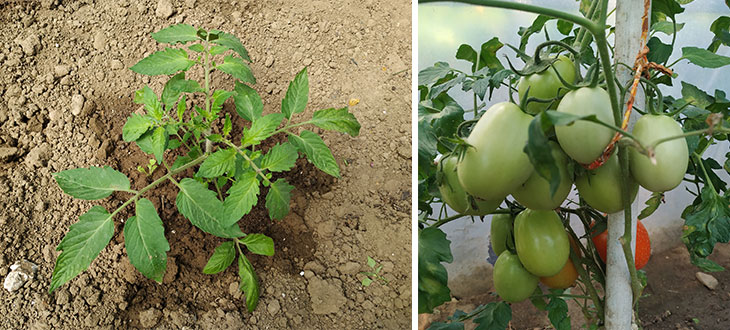 The soil in my garden is not very fertile by nature, therefore, to give the tomato seedlings an initial growing boost I always add a bit of organic fertilizer to the hole of any new plant I transplant in my garden.
I use Espoma's Tomato-tone fertilizer (click here to buy it on Amazon) and I always had a very good tomato harvest since I began using it.

Tomato-tone is a complete plant food with 15 essential nutrients
If you choose to use this fertilizer type, be careful though not to leave the container around your pets. This fertilizer seems to contain something that cats and dogs think it smells amazing and will start to chew the bag.
This product is organic and doesn't contain any toxic ingredients, so it shouldn't harm your pets even if they manage to get to it.
Other good brands of tomato fertilizer I recommend are Jobe's and Dr Earth.
For a healthy kick-off, put a handful per planting hole. You can side dress once tomatoes start bearing fruits.
10. Earthworm castings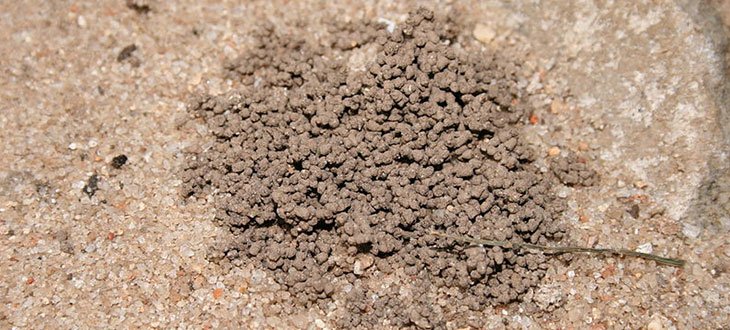 "Earthworm castings" is the name of another type of compost resulted after decomposing the organic matter with the help of earthworms. This process is also commonly known as vermicomposting or vermiculture.
The earthworm castings are thought to be one of the richest natural fertilizers.
This type of fertilizer is an excellent choice for all plants, vegetables, flowers, hydroponics, raised bed, or traditional gardens.
Even though this compost is basically earthworm poop, it doesn't smell bad at all, so it can be also used for indoor plants.
The earthworm casting improves soil structure and aeration and will not burn your plants due to too much nitrogen (even though it contains more nitrogen than any garden soil).
Making this type of compost at home requires a bit more attention than when making regular compost. When I need it, I just order it from Amazon (click here to check it out on Amazon).

Final thought
So, how do you get the best tomatoes? It is a fair question for every beginner, but now you know. If you want to beat homegrown tomatoes, the above secrets provide clear pathways towards growing the BEST tomatoes.
The possible ways are by adding the above 10 items in the planting hole. It doesn't get much better until you amaze yourself with how tasty and vigorous your tomatoes will be.
Just as a side note, you don't have to add all the items specified in this post at once. I usually just add what I have at my disposal when I transplant the tomato seedlings into my garden.