9 Best Free Plant Identification Apps For Android & iOS
Are you looking for a mobile app to identify plants by photo? Here are 9 of the best free Android and iOS apps that can help you recognize plants quickly and effortlessly.
When you are a gardener, passionate about plants, or a wildlife explorer, having a plant identification app installed on your phone can be very handy. If you didn't know, there are many mobile apps for this purpose.
In addition to the general plant recognition apps, many others focus particularly on identifying trees, flowers, vegetables, edible and medicinal plants, aquarium & pond plants, mushrooms, weeds, wildflowers, indoor plants, and more. There are also various apps related to plant care, watering reminders, journals, garden management, etc.
As a gardening enthusiast or someone who loves plants, you will encounter many situations when you'll want to find out the name of a particular herb, weed, tree, or flower. You can always try to find it online, but if that plant doesn't have enough distinctive features, finding out its species can be pretty challenging.
Plant identification apps are useful tools for gardeners and not only. They are also valuable for students, professors, researchers, biologists, explorers, and even people who frequently go into the wild and need to differentiate the edible plants from the toxic ones.
Below is a list of the apps I like and which I consider most helpful for me or any plant enthusiast. I have listed them based on my personal preferences, ease of use, plant detection capabilities, and other features that I found valuable. The scores I gave to apps reflect only my own experience for the sole purpose of finding out a plant's name from a photo.
Because I value your time and know that not everyone is interested in reading the review of every app, I have also included the table below for quick navigation.
If you have the time, below you can read more about every app and the things I liked and didn't like about each of them.
1. PlantNet Plant Identification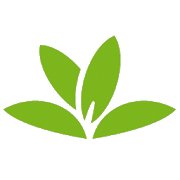 If you are looking for a free app that enables you to identify plants simply by photographing them with your mobile phone, you should definitely try Pl@ntNet.
It's that simple! You take a photo with your phone or you upload an existing image from your gallery and you quickly find out the name of that particular plant.
This app can identify a plant from a photo of its leaves, flowers, fruits, bark, habit, or another part.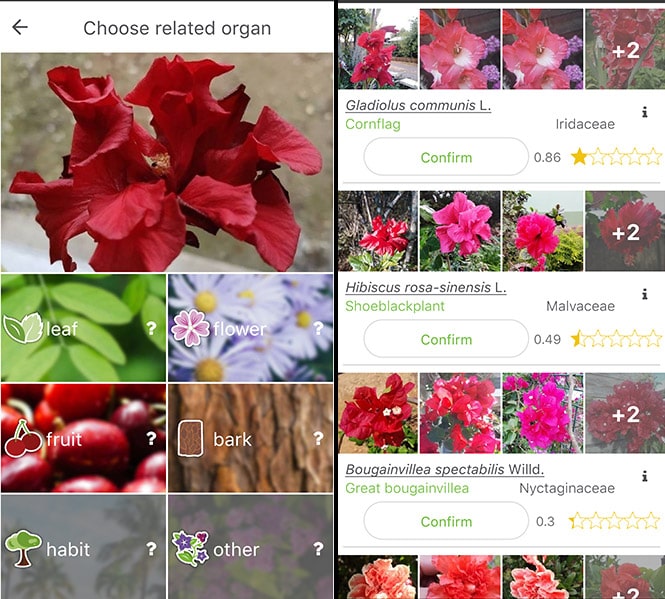 You can then choose from the list of results the plant that resembles the most with the one in your photo.
According to the information displayed on the app's page, currently, Pl@ntNet can recognize more than 20,000 different species of plants. This plant database is, however, growing continuously thanks to the contributions of people all around the world.
Even though the app is focusing more on listing the wild plants that fewer things are known about, it's also great for recognizing the common houseplants, trees, herbs, and vegetables.
Pl@ntNet is more than an app that enables you to find out the name of a plant by photo. It also helps you to discover and learn about the flora in your location or in different regions of the world.
App features:
Flora recognition that enables you to seek for the photographed plant in all the flora of the app.
Explore the identified species by family or genus.
Links to numerous factsheets.
The re-identification of shared observations, whether yours or those of other users.
Mapping of your observations.
The choice of your favorite floras to access them more easily.
Navigation at different category levels in picture galleries.
Differentiated data revision that gives more authority to users who have proved more experience.
If you just rarely need to identify a plant, or if you are someone who prefers to use a laptop or a PC instead of a phone, the Pl@ntNet app has also a web version that can be found at identify.plantnet.org.
Very Good
Easy-to-use powerful plant identifier app
PROS
Free & ad-free application

Clean & easy-to-use app

Has a web version
CONS
Plant database is not very large
Download / Install App
2. LeafSnap – Plant Identification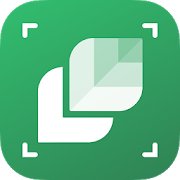 LeafSnap is another great app for plant recognition.
This app has a very nice user-friendly interface and makes it simple to find out the name of every app-known plant.
According to the app description, LeafSnap can identify about 90% of all known species of plants and trees.
I consider LeafSnap like a combination of Pl@ntNet and PlantSnap since it includes some similarities with these two apps.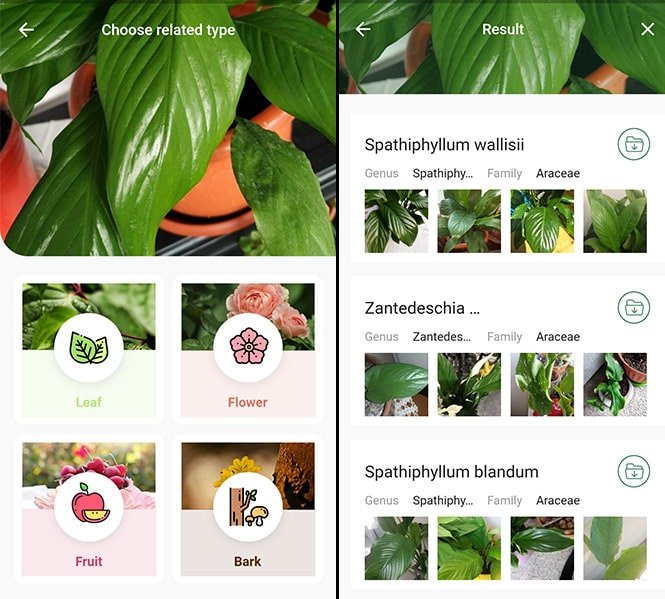 This app is free but contains ads. It also has a premium version that removes these ads. I think that's actually the single difference between the free and the paid version. I don't think there are any other limitations in the free version.
LeafSnap can identify a plant from any photo containing various parts of the plant such as leaf, flower, fruit, or tree bark.
The app doesn't seem to have any problem in recognizing the common plants, so it's great for gardeners and florists.
After the app scans the photo, it gives you a list of the plants that are possible matches. You can then choose the plant which you think looks most like the plant in your image.
App features:
Quickly recognize a plant from a photo you take with the camera of your phone or a provided image.
User-friendly interface.
Large plant database, with advanced artificial intelligence plant recognition capabilities.
Can identify various plants, flowers, trees and more.
Very Good
Useful app for finding a plant name by photo
PROS
Large plant database

User-friendly interface

CONS
You have to see an ad after each photo

Download / Install App
3. PlantSnap – Identify Plants, Flowers, Trees & More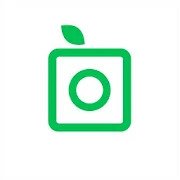 Quickly identify plants of any type, everywhere in the world with PlantSnap!
With the help of a huge plant database and artificial intelligence, PlantSnap is able to identify a large variety of plants in the blink of an eye.
The PlantSnap creators claim that at this time, their app can identify over 625,000 plants, trees & mushrooms, which I think is pretty impressive.
Just install the app on your mobile phone, take a photo of a plant or use an existing picture from your image gallery, and quickly find out the name of various flowers, trees, houseplants, herbs, succulents, mushrooms, and more.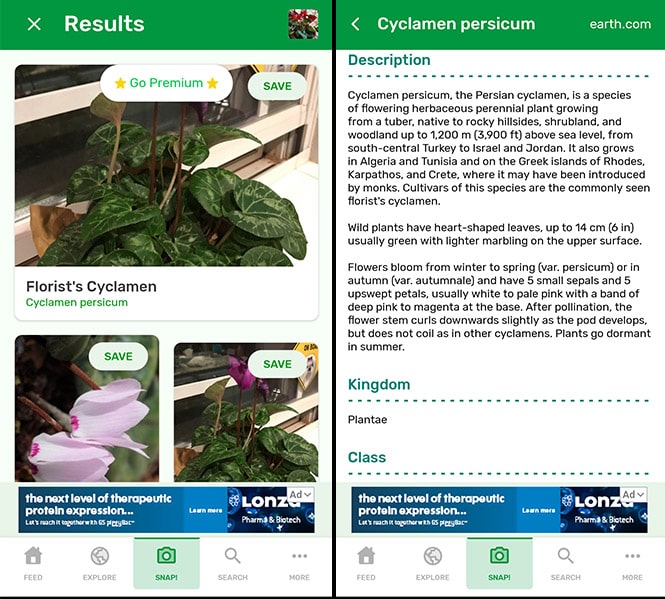 As an additional reason to use this app, in partnership with trees.org, PlantSnap plants new trees when the app users share their photos.
PlantSnap has planted already over 10,000 new trees throughout the world, according to the Google Play app description.
Unfortunately, this app is not completely free. It has a free and a premium version.
The free version enables you to take 25 daily snaps at this time and contains ads (I think you can view ads to keep snapping if you reach that limit). That should be more than enough if you just use the app from time to time to find out the name of new plants.
If you are someone who likes to regularly go in nature and explore new plants, you should probably consider getting the premium version since it's very affordable (even the lifetime version).
The premium version removes the daily snap restriction, the in-app ads, gives you access to premium support, along with a few other advantages.
App features:
Identify plants by picture.
At least 2000 new plant species are per month are added.
Identify plants on your phone, and your collections will be also available on the web (laptop or computer).
Evaluate plant health through PlantSnap's partnerships.
You can explore the plants nearby or worldwide.
Build a library of all the plants you've photographed
It's also worth mentioning that you need to register a free account to use the app. That's not such a big deal for me, but I'm sure there are people who will see this extra step as an inconvenience.
Very Good
Powerful app to indentify plants by photo
PROS
Huge plant database

Clean user interface and easy-to-use

Use the app and plant trees

CONS
Not completely free

Need to register a user account
Download / Install App
4. Google Lens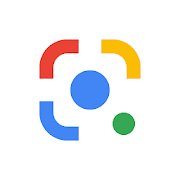 You might be wondering what is Google Lens doing in a top of the apps to identify plants.
There are actually multiple reasons why I've decided to include Google Lens to this top and in the list of my favorite mobile apps for identifying plants.
If you have a phone which functions on Android OS, chances are that you already have Google Lens installed. If not, you can effortlessly install it from the Google Play Store.
Google Lens is a mobile phone application developed by Google. This app has several very useful features when it comes to photos, but what interests us more is the plant recognition function.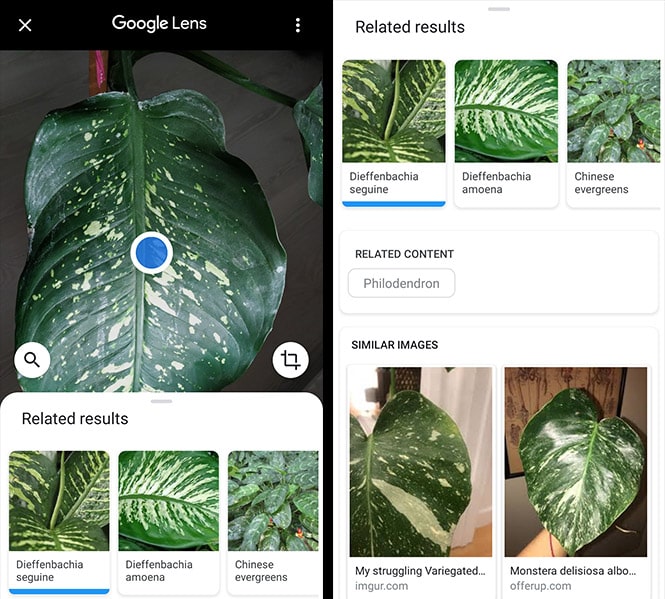 This app uses the power of Google Images to enable you to identify objects, plants, text, and more, from a photo.
While some other plant recognition apps included in this list might have a large library of plants available, I think they still cannot compete with the huge database of Google images.
Basically, with Google Lens, you can search and identify anything you see, regardless if it's an animal, an object, or a plant.
If you are someone like me who only uses the plant identification apps only to find the name of specific flowers, trees, or weeds, Google Lens is all you need.
This application is completely free and extremely powerful. However, since it's not solely an app for identifying plant names, do not expect to give you too many details about the plants you are looking for upfront. Therefore, you might have to click the results to find out the plant name or more details about it.
App features:
Identify any plant, animal, object, etc.
Scan and translate the text from an image.
Quickly scan product QR codes and barcodes.
Explore nearby places.
Find similar clothes, furniture, or home decor items to the ones you like.
Find popular dishes on a restaurant menu based on user reviews from Google Maps.
If you own an iPhone, the Google apps might not be already installed in your phone's operating system. Therefore, to get access to this app, you have to install the Google app from Apple's App Store, which includes Google Lens.
The web alternative to Google Lens is Google Image Search.
Therefore, if you'd like to discover the name of a plant when using your computer, you can use the "search by image" feature of Google Images (click the camera icon in the search bar of Google Images).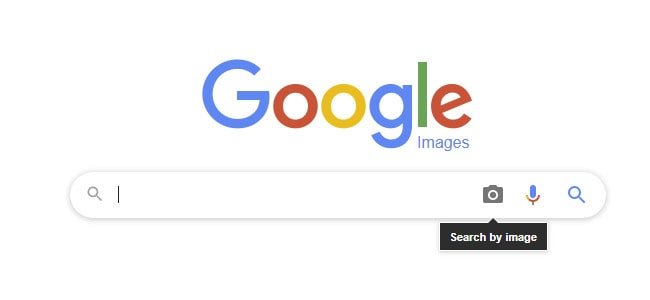 Very Good
Useful app for finding a plant name by photo
PROS
Free app

Good plant identification capabilities

Constantly updated and improved

Huge database

CONS
Doesn't provide details about plants directly

Download / Install App
5. Seek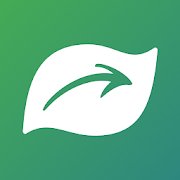 Seek is more than a mobile app for identifying plants. This app from iNaturalist utilizes the power of image recognition technology to recognize various plants and animals from photos.
It is an excellent mobile app for adventurers who like to spend their time exploring nature and for people who want to learn more about the life forms around them.
Seek is obtaining its data from millions of public wildlife observations collected by iNaturalist, which is another cool app from the same company.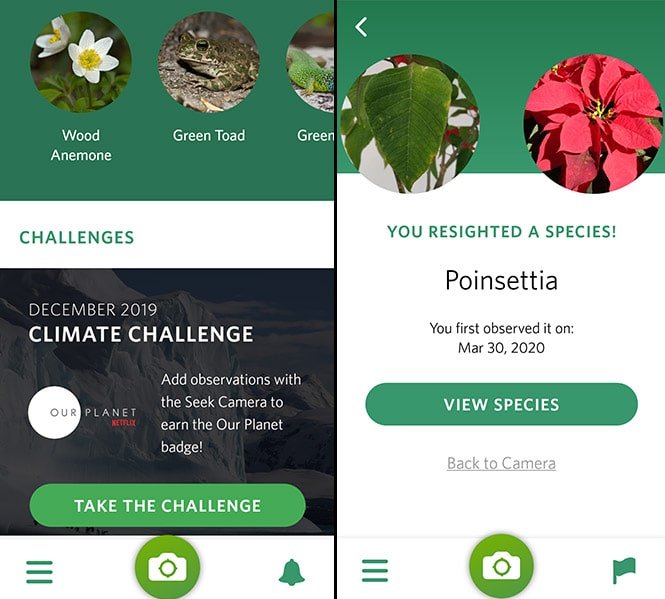 I like the simplicity of this app, but the lack of an option for the user to choose whether the recognition was successful or not might be a drawback.
Even though the app is pulling its data from a large database, there are still too many times when it's not able to identify the right plant (at least from the photos I used).
Fortunately, the app is relatively young and seems to be constantly updated and improved with every new version. If the plant recognition algorithms will be improved and several other features will be implemented, this app has a huge potential.
App features:
Identify wildlife and plants from picture
Learn interesting facts about the environment and life forms around you
Pulls data from a large database of animals and plants
Good
Great app for finding out the name of plans
PROS
100% free app

Constantly updated and improved

Huge database from iNaturalist

CONS
The app seems a bit slow

There is room to improve the image recognition algorithm

Doesn't allow user to confirm the result

Download / Install App
6. iNaturalist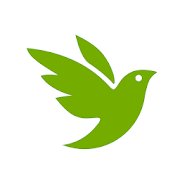 iNaturalist app empowers you to easily explore and identify the plants and animals from various parts of the world or close to your location.
The foremost intention of iNaturalist is to provide scientists and naturalists a community where they can share their findings (observations) and a way to provide quality information for scientists working to better understand and preserve nature.
This app is the result of a collaboration between the California Academy of Sciences and the National Geographic Society.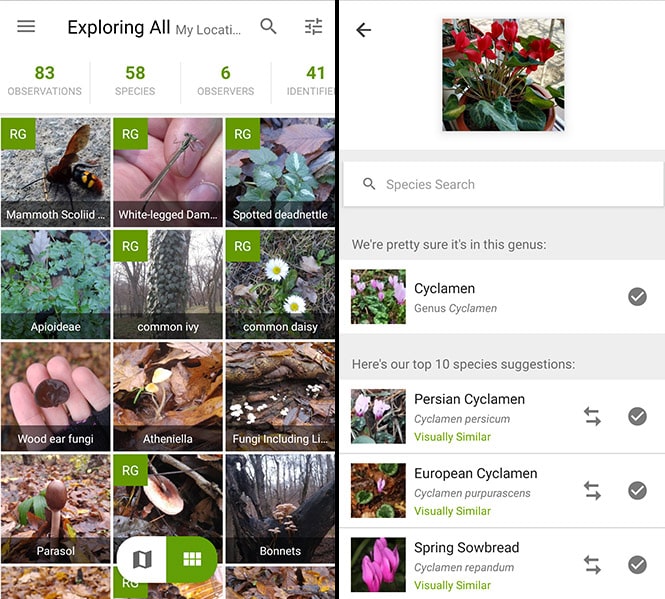 This is more than an app designed to help you find the name of a plant from a photo but can be also used for that purpose.
If you don't need the extra features of this application, you can take a look at the simplified app originated from iNaturalist, which is called Seek.
To find out the name of a plant with iNaturalist, you have to go to "New Observation" from the app's menu.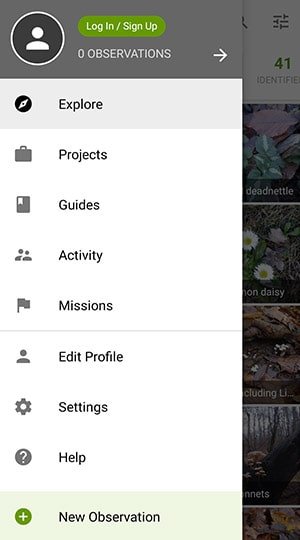 Then you can select whether you want to take a photo or choose an existing image from the image gallery of your phone.
Once you choose the desired photo, you have to click on the question mark before "What did you see?" to let the app automatically discover the name of the plant in your photo.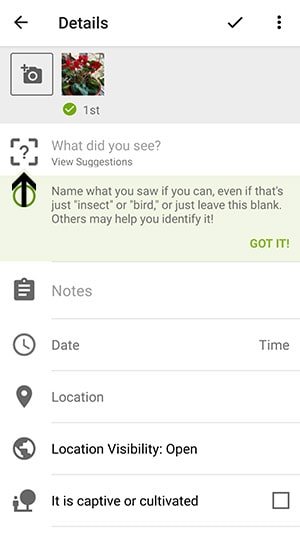 App features:
• Explore new species of plants and animals in your area or across the world
• Write your own observations and share them with the community of passionate naturalists and scientists
• Permit other members to help you identify what you've observed
• Review and assist others to identify what they found
• Follow public projects of smaller communities and scientists passionate about particular species
Even though this app can identify many houseplants and common garden plants, its primary role is to identify the wildlife.
Good
An app for anyone passionate by nature and wildlife
PROS
100% free app

Huge database of plants and animals

Good photo recognition capabilities

Allows user feedback for each result

CONS
You have to create a new observation to identify each new plant

Download / Install App
7. PictureThis: Identify Plant, Flower, Weed and More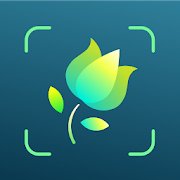 PictureThis is one of the most popular mobile apps for identifying plants from a photo on Google Play.
According to the information displayed on the app's description page, PictureThis is able of distinguishing 10,000+ species of plants with an accuracy of 98%.
The goal of the team behind the app is to build a lively community of plant lovers and help more people learn new things about plants.
PuctureThis is great for gardeners, photographers, outdoor enthusiasts, plant passionates, students, teachers, and anyone who needs a mobile plant identifier app.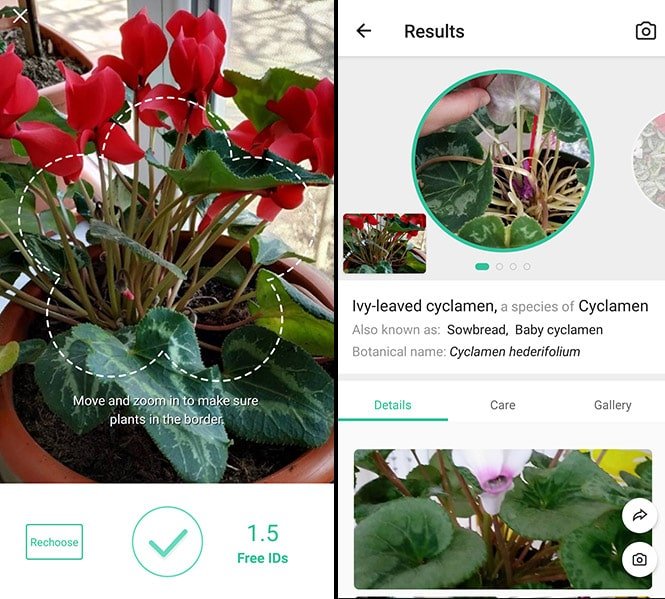 Unfortunately, this app is not entirely free. The free subscription contains ads and only a limited number of free shots (IDs).
You can, however, earn more free IDs by watching an ad, by sharing the app with your friends, by accessing the app daily to claim your free IDs, or by playing "feeling lucky," which is like a spin-to-win game.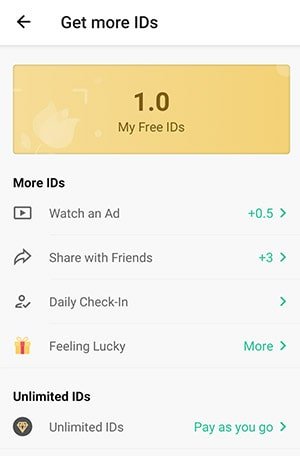 If you only rarely use this app, watching a few ads per day might not be too disturbing. Yet, if you like the app and you use it frequently, you should probably consider paying for a premium subscription. There is also a 7-day free trial you can activate to test the premium features.
The premium membership allows you to identify an unlimited number of plants, receive additional plant care tips and reminders, get HD plant wallpapers, and all the ads and watermarks will be removed.
App features:
Instantly recognize thousands of plants, trees, or flowers.
Learn new things about plants around the world.
Receive suggestions and tips from a community of friendly horticulture professionals and gardeners.
Get tips about plant care, fertilization, and water reminders.
Weeds identification and tips for eradication
User-friendly and clean interface with helpful guides.
Quickly and effortlessly share your pictures with a growing community of plant enthusiasts.
Keep track of all the plants you identify in your individual collection.
If you want an app to identify the wild plants, PictureThis might not be the best option since it has a relatively small database of plants compared to other apps.
However, if you are a gardener or someone who just needs a mobile app that can help you recognize the common plants around your house, this app would definitely be a good option to consider.
Good
A great app for gardeners and plant lovers
PROS
User-friendly interface

Many helpful features

Gives you access to a community of like-minded people

CONS
Not entirely free

Relatively small plant database

Download / Install App
8. Flora Incognita – Automated Plant Identification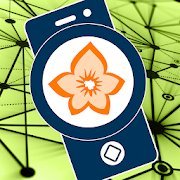 Flora Incognita lets you identify the plants in Central Europe fast and accurately using just images taken with your mobile phone.
This might not be the most suitable app for you if you are looking to identify the plants in your garden or around the house.
In the app description, it is clearly stated that Flora Incognita was designed for the identification of wild plants, and not for the many breeding and crossing of the garden and indoor plants.
TheFlora Incognita was developed by scientists from the Technical University of Ilmenau and the Max Planck Institute for Biogeochemistry in Jena. The app has an educational purpose, it's completely free and contains no ads.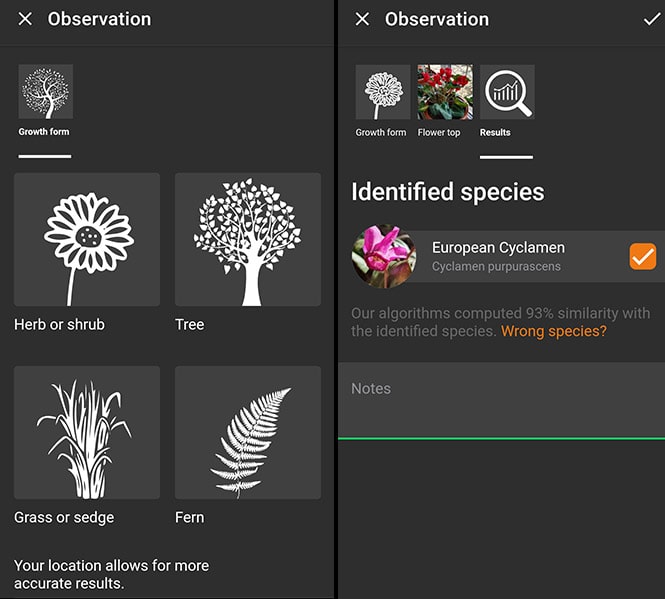 First, select what type of plant you are trying to identify.
The next step is to take a photo of the flower top and a leaf of the plant you want to find out its name.
Almost instantly, the app will offer you the result which resembles most of the characteristics of the one in your photo.
I really like the design of this app.
App features:
Can identify 4800+ plant species of the Central European wild flora.
App provides various information about plant toxicity, protection status, and distribution.
More than 10.000 photographs of Central European plants.
Advanced search and filters for fast finding of particular species.
Can create observation lists.
Observations can be exported.
Good
Suitable for students and any passionate about the wild fauna.
PROS
Ads-free clean interface

Developed by leading German research institutes

CONS
Not recommended for gardeners

Download / Install App
9. Pinterest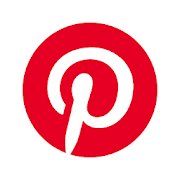 Even though many people see Pinterest as a social network, I consider it more like a search engine.
Pinterest enables users to save their favorite content on the web as pins (which is something pretty similar to a bookmark).
Other people can then find your pins if they follow you, if someone they follow repins them, or in the search results.
I love Pinterest and I'm using it daily to discover new awesome content.
But how can you identify a plant with Pinterest if you don't know what to search for, right? Should you browse through millions of results and hope to find a plant that looks like the one you are searching for?
The answer is no. And even though that might be an option, there is one way easier.
Just like Google Images, the Pinterest mobile app has a function that enables users to search by image. You can do that by clicking the camera icon next to the search bar.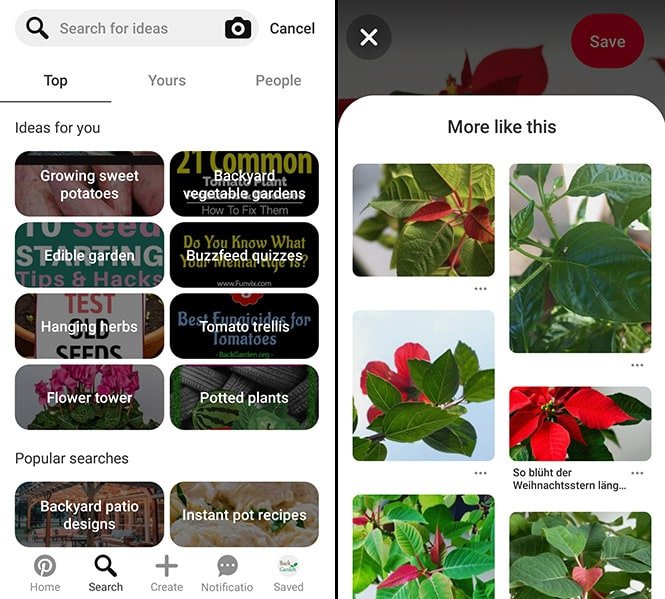 The next step is to select from your phone the picture of the plant you want to identify.
If other similar photos were already pinned by other Pinterest users, Pinterest will display these pins under the "More like this" section.
Look through the results and find pins of the plant you are seeking. Click on any of the images to see more details about that pin.
Hopefully, you'll find one that mentions the name of the plant you are looking to identify.
Chances are that some of the pins contain the name of the plant in the title, description or tags.
Pinterest has a huge database and unless your plant is extremely rare, there are great odds that someone else has already pinned it and mentioned its name.
App features:
Social network
Save your favorite content on the internet
Discover cool articles on trending and recommended topics
Find ideas and inspiration
Good
Useful app with a huge database
PROS
100% free app

Huge database

CONS
Not all pins specify the plant name

Download / Install App
App Selection Criteria
I want to mention that I did not try every app out there. So, in addition to the listed applications, there may be other good ones out there. I installed and tested only:
Mobile apps that can identify a plant from a photo.
Apps that can be downloaded from Google Play Store or Apple App Store.
Free apps or which have at least a free version, trial, or a way to get free credits.
Apps that can recognize a wide variety of plants.
All the apps presented have both a version for Android and one for iOS (iPhone). You can find the download links under the description of each app.
Keep in mind that although a particular plant might be in an app's database, sometimes, the software might still be having issues recognizing the plant due to factors like:
Low photo quality
Bad shooting angle
Crowded backgrounds
Bad plant part
Low light
and more.
I advise you to take multiple pictures of the plant you want to identify for more accurate results.
---
Final Word
Whether you are a gardener, biologist, student, professor, wildlife explorer, or just someone who loves plants, a phone app that can identify plants from a photo could be a priceless asset.
While many such apps are available for mobile phones running on Android and iOS, not all of them are good. Some have limited image recognition capabilities; others are not updated anymore, and so on.
I've done my best to find the best plant identification apps out there. I hope you'll find helpful the apps I listed and evaluated in this article.
To increase the chances for these apps to identify a plant correctly, you should always take multiple photos from several angles and shots of various parts of the plant you want to identify (leaves, flowers, bark).
Note that some of these apps are doing a better job of identifying the common plants around the house, while others were built for examining the wild flora.
If you frequently need to identify arbors, make sure you also check my selection of apps for identifying trees.