Is rubber mulch safe for plants?
Mulching is recommended for all home gardens. Various mulching methods can be recommended basing on the crops, plants grown and the soil type.
In hot weather, mulch is very important because it helps in keeping the soil cool and also preventing excess loss of moisture, while during cold weather, mulch helps in mitigating deep freezes.
The important thing you should do is to carry out proper research before you buy the mulch of your choice.
Buying the best mulch for your plants can be a tedious task since the multitude of mulches you can find. Also, different people have different criteria for choosing a mulch type.
Many are looking to choose a mulch that's 100% organic, others are looking for a mulch that lasts longer, a mulch that doesn't smell bad when it's wet, and so on.
Your decision should be based on the pros and cons that each has on your specific landscaping and garden project.
One of the key aspects of choosing the perfect mulch for your garden should be the safety of your plants.
Some people might consider one mulch type not safe for plants while some consider it safe. There are several mulch types that are at least questionable whether they should be used or not in the gardens.
A good example would be the rubber mulch.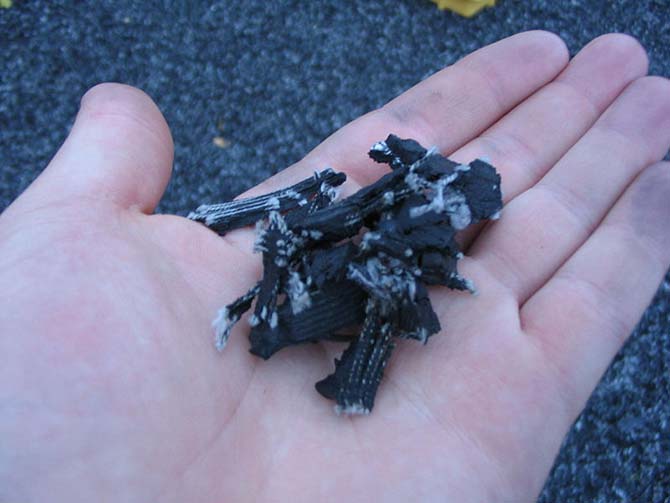 Rubber mulch is frequently used for safety purposes in areas where kids play. The idea is for children to bounce off it when falling hence making it a safer material to use than others.
Apart from that, rubber mulch is also used in landscaping and gardening.
The introduction of this material in the market has greatly altered the way most people do gardening. It has therefore created a separation between those that believe it is a good idea and those that believe it is a bad idea.
Those who are very skeptical about it provide reasons ranging from aesthetics to poisoning plants.
The usage of rubber mulch in gardening is truly a controversial practice.
While using it might seem like an environmentally friendly habit, there are some significant disadvantages of using it for plant care. By reading this article, you should be able to establish whether it is safe for your plants or not.
The pros of rubber mulch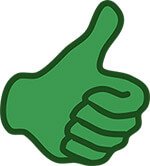 It offers good insulation from heat
Compared to the other wood chips and organic materials, when it comes to insulation, rubber mulch provides the plants with the best insulation from the heat.
It does not attract insects
Insects tend to be attracted to soil and wood. However, insects do not get attracted to rubber.
Ants and termites cannot be attracted to it as well. Some people even use rubber mulch at their homes to prevent insects from getting into their houses.
Discourages weed and fungal growth
Rubber mulch does not absorb water, this means that it helps in preventing the growth of fungus in plants.
Rubber is non-porous, this, therefore, allows the water and soil that passes through it to rest on. It does not create a good environment for weeds to thrive over and they cannot also get through the mulch layer.
Because it does not break down, it also doesn't emit a rotting smell.
Lasts a very long time
Unlike other mulches, the rubber mulch does not deteriorate quickly; this means that you can enjoy using it for several years without necessarily having to replace it every year.
Scientists estimate that rubber can take over 50 years to decompose naturally.
This might be a good thing in some cases and a disadvantage in others.
Stays in place
A common problem of the mulches used outside is the fact that many of them are easily washed away by water.
Compared to the organic mulches, the mulch made from rubber is very heavy, this means that it cannot be easily displaced and also cannot flow off during heavy rains.
More design options
Rubber mulch is available in different earth tone as well as designer colors. It provides various options to complement the landscape elements that exist. And it tends to maintain its color for quite a long time compared to wood mulch.
Low maintenance
Compared to organic mulches, it requires less maintenance hence helps in saving you the time and money that you could have spent on regular maintenance.
Environmentally friendly
Rubber mulch is made of recycled tires, it, therefore, does not only help in preventing landfilling but also helps in avoiding tree sacrifices.
Cons of rubber mulch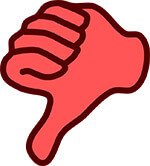 Even though this mulch has some obvious benefits, I think the cons of using rubber mulch in garden surpass them.
Contains chemicals dangerous for plants
Rubber mulch includes chemicals which can be very harmful to the plants, and one of these chemicals is zinc (Zn).
While zinc is naturally found in the soil, a high concentration of this chemical element can be harmful to the soil and plans.
The majority of the rubber mulch we find is made from recycled tires.
In the tires manufacturing process, there are used various materials and elements like sulfur, carbon black, liquid latex, acids, additives, and other toxic substances for plants and humans.
Dr. Linda Chalker-Scott, Ph.D., Extension Horticulturist and Associate Professor at Puyallup Research and Extension Center at Washington State University, in "The Myth of Rubberized Landscapes" states that Rubber mulch is not non-toxic as many companies that sell these mulches say to be.
Rubber is not organic
Rubber mulch is not organic; therefore, means that it does not decompose hence cannot be in a position to provide the soil with organic material and nutrients.
It looks too artificial
Rubber mulch is not only toxic for your plants but will also give your garden an artificial look.
Can produce injuries
Remnants of steel strands can sometimes remain in the rubber mulch processed from the recycled tires. These can increase the risk of injuries while performing your gardening tasks.
It is highly flammable
Many people are afraid of using any kind of mulch due to the fear that their garden could catch on fire.
It is well known that many mulches are flammable, especially when are exposed many hours to intense solar heat during the summer.
Some mulches are more flammable than others, but the risk of having your garden on fire decreases drastically if you maintain the proper humidity in the soil.
The rubber mulch is not only flammable, but it's also very difficult to extinguish the fire if it occurs.
Last Take
Even though rubber mulch can be great for landscaping, decorations, and kids playgrounds, I would never recommend you to use it in your garden.
If you want to find out which are the best mulches to use in your garden, read my article called "Best mulch for vegetable gardens."