Is Eggplant A Squash Or Gourd?
Do you want to know whether an eggplant is considered a squash or gourd? We respond to this question in this article.
Eggplants are garden and commercially worldwide cultivated plants for their edible and tasty fruits.
While they are botanically fruits and even berries if we were to classify them further, eggplants are typically used in culinary as vegetables and are usually consumed cooked.
Frequently, eggplants are regarded as squashes or gourds due to similarities in aspect and structure with these fruits. But are they?
Let's find out whether eggplants are a type of squash or gourd or if they are even related.
But first, we need to understand what squashes and gourds are.
What are squashes?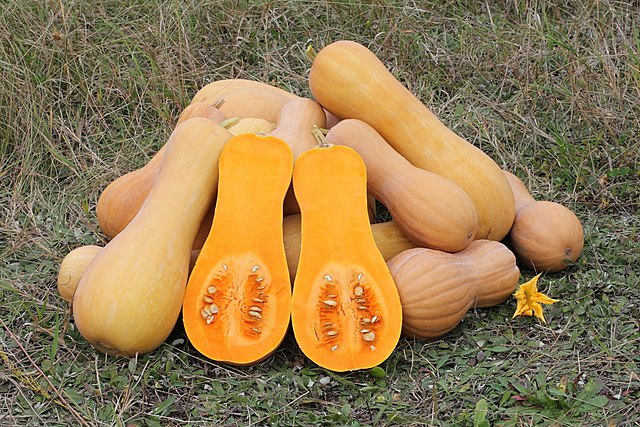 Squash (or squashes) is the common name used for several species of plants in the genus Cucurbita, the family Cucurbitaceae (also known as the gourd family).
The fruits of these plants are also generally called squashes. They vary in size, shape, and color and are characterized by their tough skin and fleshy core that encloses multiple seeds.
Two of the most well-known types of squashes include zucchini and pumpkins.
What are gourds?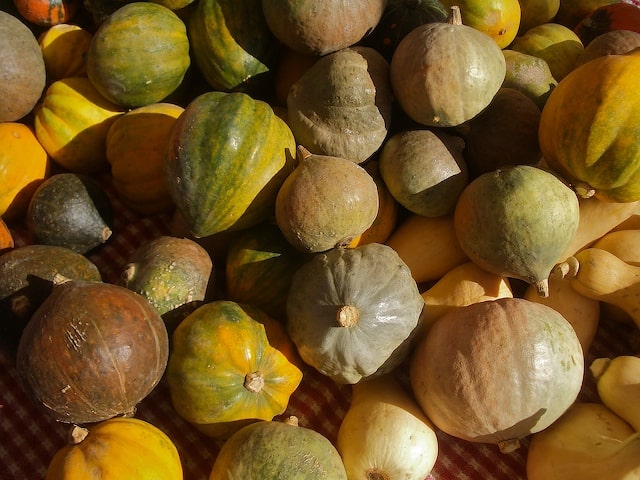 The term "gourds" is used to refer to certain fruits of plants in the two Cucurbitaceae genera, Lagenaria and Cucurbita, or also to their hollow, dried-out shell. (source)
There are numerous different gourds. Many refer to gourds as any hard-shelled fruit of certain members of the Cucurbitaceae family.
Unlike squashes, gourds don't have too much fleshy core and have a harder shell.
Gourds are more often cultivated for decorative purposes, while squashes are predominantly grown for consumption.
What are eggplants?
Eggplants are perennial plants in the genus Solanum, family Solanaceae, also known as the nightshade family.
Although some plants can even grow up to 60 inches in height (150 cm), depending on the species and environmental conditions, most don't typically surpass 31 inches (80 cm).
The stem of the plant is woody and branched. The leaves are dark green, coarsely lobed, and rough to the touch. The flowers are large and white to purple in color.
A single plant produces multiple fruits.
The shape and size of the fruits of eggplants may vary from one cultivar to another. However, most of them are egg-shaped or slightly elongated.
While they can also be white or a combination of purple and white, the most common eggplant species produce fruits that have purple glossy skin.
The core of the fruit is fleshy, spongy, and contains many tiny seeds.
Judging based on the aspect of the fruit, it is easy to see why many people think eggplants are squashes or gourds. They resemble especially zucchini.
Are eggplants and squashes the same?
No, squashes and eggplants are not the fruit of the same plant.
Although some may refer to eggplants with the term "squash" (eg. "guinea squash" in Southern American English), eggplants are different plants and belong to a different botanical genus and family.
Although eggplants may look similar to some species of squashes or gourds, they are not related.
Squashes belong to the Cucurbitaceae family, while eggplants are members of the family Solanaceae.
Eggplants are close relatives of tomatoes, potatoes, and chili peppers, which are all plants in the family Solanaceae.
Conclusion
Eggplants are not squashes or gourds. Although they may look like some species of squashes or gourds, eggplants belong to the nightshade family, Solanaceae, while the squashes and gourds belong to the family Cucurbitaceae.