How to choose the best soil for outdoor potted plants
Do you want to ensure you use the best soil for your outdoor potted plants? Here's what you need to know when choosing a potting mix for outdoor container plants.
Most plant species grow better outdoors in the warm season simply because they were created to grow outside. Even though we grow them indoors because not all of us live in climates where they can be left outside all year round, houseplants usually develop better in their natural conditions.
This can be often seen in their foliage which may get a darker shade of green and a more healthy look, or through the production of more blooms than indoors.
Therefore, many choose to move the potted plants outside in late spring, after the risk of frost has passed and when the temperatures during the day and night do not go below 41-50°F (5-10°C). Of course, this is not a general rule and may vary based on the heat requirements of every plant species.
There are also plants that have very specific environmental requirements like orchids or African violets. Thus, it is better to keep these inside all year round in most climates.
When it comes to choosing a suitable potting soil for outdoor container plants, although I don't think there are any potting mixes particularly designed for this purpose, there are a few things to keep in mind. And this is what we'll cover further in this article.
Once a houseplant is moved outside, it will have to deal with different environmental conditions. The components in the potting mix can also impact the way the plant faces them.
Wind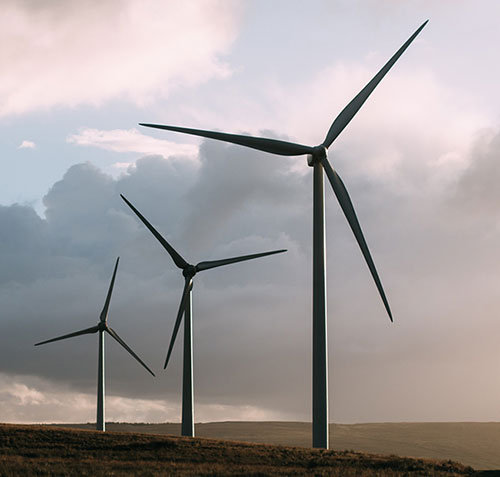 If indoors a plant will only have to deal with weak air currents, outdoors, it will experience winds of significant intensity.
The risk associated with wind is that taller plants with more fragile roots may be pulled out from the ground by the wind force.
If the potting soil is not dense enough to provide a good anchorage for the roots of the plant, the wind may produce serious damage.
Even the weight of the plant may cause the plant to flip to a side if the potting mix is too soft.
Now, don't think about using garden soil just because it provides good stability to the plant. Just try to use a potting mix that has in its composition elements that give the mixture a denser consistency.
Avoid the potting mixes that have a lot of coconut coir in their componence as these are usually very lightweight.
Rainfall

If the plants are placed in an open space, without a roof above, another thing to consider is that they will be exposed to rainfall. And sometimes, they will receive considerable volumes of water in a short time.
This means the containers should have both drainage holes at the bottom and soil that provides good water drainage. Otherwise, the liquid will dwell too much in the potts and the roots of the plant might start to rot or facilitate the occurrence of other diseases.
Large amounts of water can also lead to soil compression. So you must choose potting soils that contain ingredients that prevent soil compaction such as perlite, builder's sand, vermiculite, or any substitutes. Perlite is one of the most typical components utilized in potting mixes with the primary role of preventing soil compression.
Excessive rainfall may also cause the leaching of fertilizer, so it is another factor to remember.
Besides its other attributes like improving water retention and favoring root respiration when utilized in potting mixtures, vermiculite is also known to carry properties that can minimize fertilizer leaching. Thus, it would be a good idea to find a potting mix that includes this mineral.
Sunlight & Heat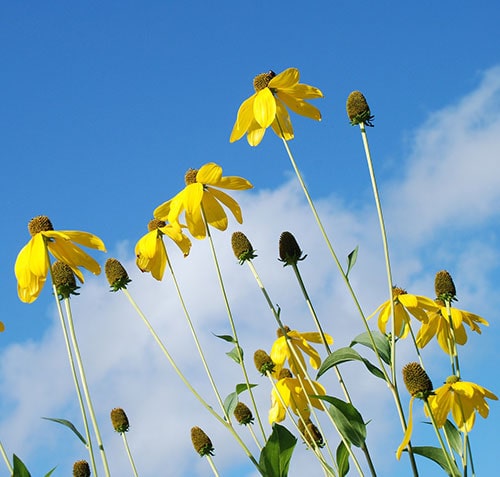 The plants will be exposed to direct sunlight and heat outside, especially during the summer when temperatures can reach very high values in many climates. This must also be taken into account when it comes to choosing the potting soil.
Due to the exposure to the sun and heat, the mixture of potted plants can dry out in a very short time. Therefore, we need to choose potting soil that retains moisture.
Some ingredients frequently used in the componence of potting mixes to retain moisture are peat moss, vermiculite, and coconut coir fiber.
However, be careful when choosing a product that contains large amounts of peat moss. Although it is very good at retaining water and has various other advantages, peat moss can become hydrophobic when it is left to dry out completely.
This means that if it happens for it to go completely dry, it cannot retain moisture again until you let it soak in water for a period.
Insects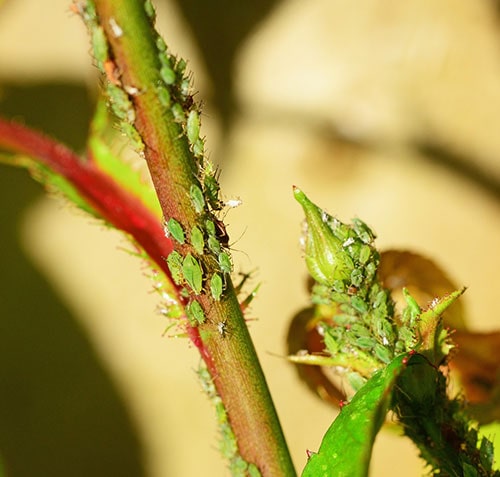 Another aspect when choosing potting soil for outside potted plants is that it does not contain elements that attract insects.
Although not all types of insects are harmful to plants, there are some species that may feed on their leaves, flowers, stems, or roots. Thus, you don't want these critters near your beloved plants.
Mulches generally tend to attract insects, but there are also elements in the potting mix that can do this as well. For instance, peat moss is generally known to provide an attractive medium for pests like fungus gnats.
Fungus gnats are tiny flies that can infest soil, potting mix, compost, and other elements of organic decomposition.
Although the adult fungus gnats do not harm plants, their larvae, when present in large numbers, can damage the roots of the plants and stunt their growth.
When you buy an already-made potting soil, there is even the possibility that it comes already infected with the eggs of various harmful insects.
---
Final Word
Whether you choose to prepare the mix for your potted plants yourself, or you decide to buy one already made, it is good to know that there are some attributes that it should have in order for your container plants to thrive outdoors.
Many components in potting soils usually have both advantages and disadvantages, so it is useful to know their role and possible downsides. In the case of ready-made commercial products, the ingredients are usually listed on the label.
We hope that you found this article useful and aid you in choosing the best potting soil for your outdoor potted plants.